About
Us
Visible Gold Mines is a dynamic company aggressively searching for the next major gold deposit in northwestern Quebec, an area consistently ranked as one of the world's friendliest jurisdictions for mining and exploration. Listed on the TSX and Frankfurt Stock Exchanges, the company is led by a highly respected management and technical team with a proven mine-finding record.
The company controls a growing land position totaling more than 67,900 hectares. Its Lucky Break, Joutel and 167 extension gold projects offer strong discovery potential and plenty of exploration excitement thanks to an innovative and world class geological team.
Visible Gold Mines has the focus, commitment and resources necessary to rapidly emerge as a leader in the vibrant Quebec gold sector and build shareholder wealth in the process.
Annual General & Special Meeting
Date:
January 29th, 2015
Location:
Best Western Plus Hotel Albert
84 Principale Avenue
Rouyn-Noranda, Qc.
Time:
11 AM
Room:
Richmont
News
Releases
VISIBLE GOLD MINES 4,000 KILOMETERS AIRBORNE SURVEY 100% COMPLETED ON ITS NEW PROJECT IN THE JAMES BAY REGION, QUÉBEC
| Read more...
VISIBLE GOLD MINES ANNOUNCES INITIATION OF A 4,000 KILOMETRES AIRBORNE SURVEY FOR ITS NEW PROJECT IN THE JAMES BAY REGION OF QUÉBEC
| Read more...
Subscribe
to VGD news alerts
Quick
downloads
Corporate Presentation (Q3, 2014)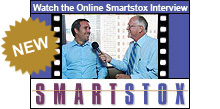 VGD SmartStox On-Line Report - Sept. 20
Drilling For Discovery

at Wasa Creek